Join us this Saturday to the Halloween party with great music, with DJ_Tempi_IBE_CE.
Dress your best Halloween Costume, scare your friends (O_O) and win in contest.
SINsations dancers warm up you for weekend.
Trivia games and lots of fun !!
Win Gifts from our Sponsors !!
Bring your friends or come to find new ones !!
Starts at 21:00 CET (3:00PM EST)
Check out
Red Light Center here
The number one
adult online universe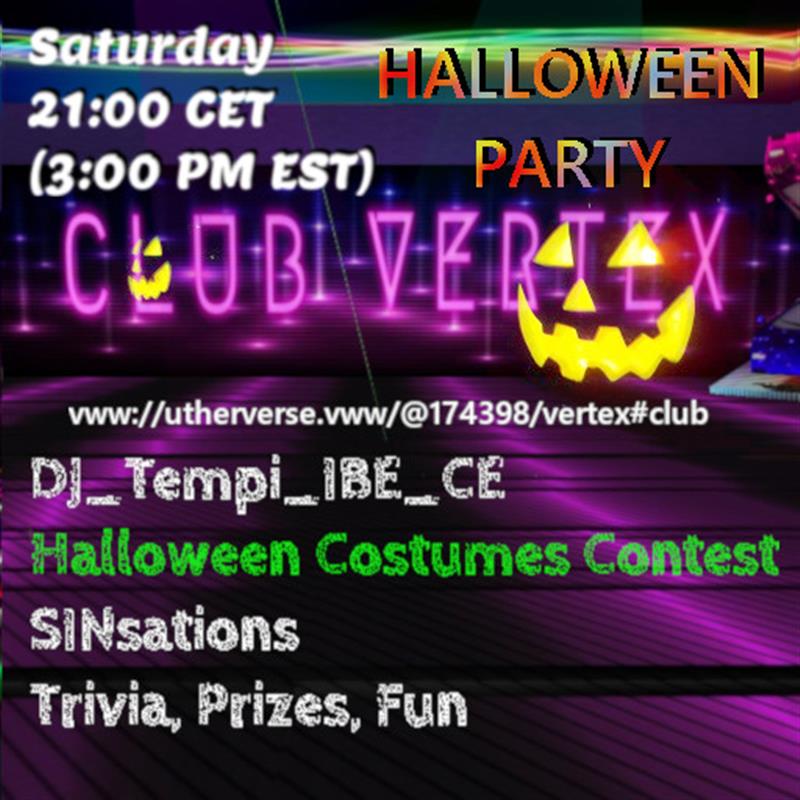 Check out
Red Light Center here
The number one
adult online universe