BOXERS ENTERTAINMENT (BEN) & LGBTQ WORLD Presents...
RAINBOW CONNECTION PARTY ~ 9pm EST / 6pm PST
Featuring Hot Music from the BOXERS DJ TEAM plus the "EXOTICA" Dance Team
This is our weekly "LGBTQ PRIDE SQUARE" party with DJ Astro from Sydney, Australia every 1st and 3rd Friday and Castro DJ from San Francisco, CA is kicking it every 2nd and 4th Friday. When there is a 5th Friday, we feature a Guest DJ. The BOXERS team will be there to greet you and there will be prize drops from our awesome sponsors. This is our weekly "Friday" mixer where everyone can celebrate diversity and party with friends.
FEATURE: We will have the award winning "EXOTICA" dance team to entertain along with special guest "RuPAUL".
Come join us for some great fun and check out the awesome businesses around PRIDE Square plus the Virtual PRIDE Center, RLC-LGBTQ Cooperative, and the Boxers Entertainment Network (BEN) !
Check out
Red Light Center here
The number one
adult online universe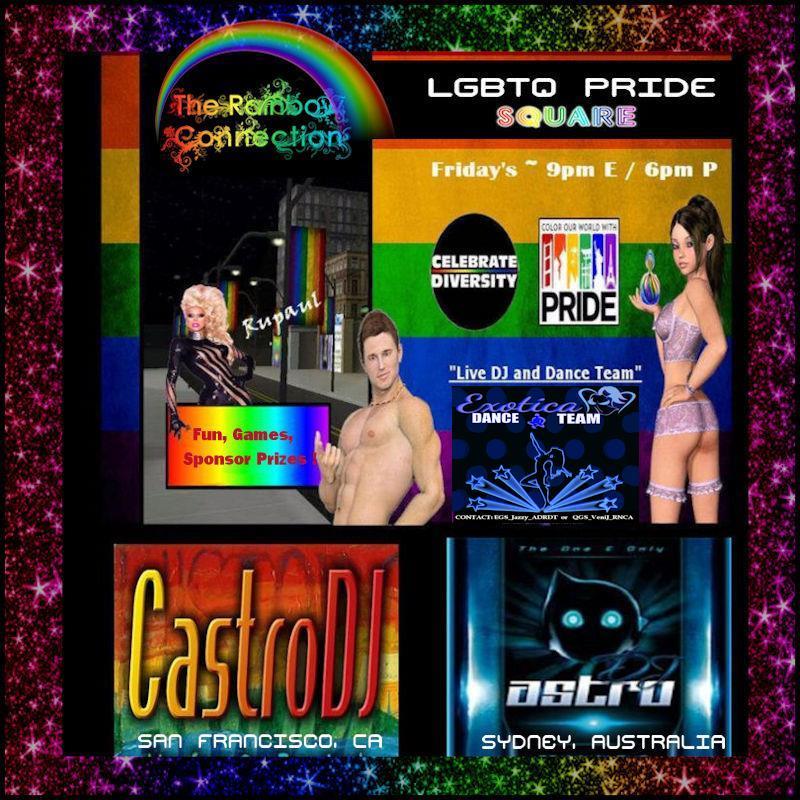 Check out
Red Light Center here
The number one
adult online universe