Do you have a good side... or an evil side... Are you a hero... or a villian... the good guy... or a bad one... come on over to Jokers and let the Ambassadors decide!
We will have MystikMoon spinning the tunes and taking your requests.
There will be games, rays and gifts from these great sponsors:
*** Clare's Fashion Boutique *** *** Fashion Uncensored *** *** Lycan Designs ***
Plus one lucky member will win a free 30 day VIP!
So bring out your good or evil side and party with us!
Check out
Red Light Center here
The number one
adult online universe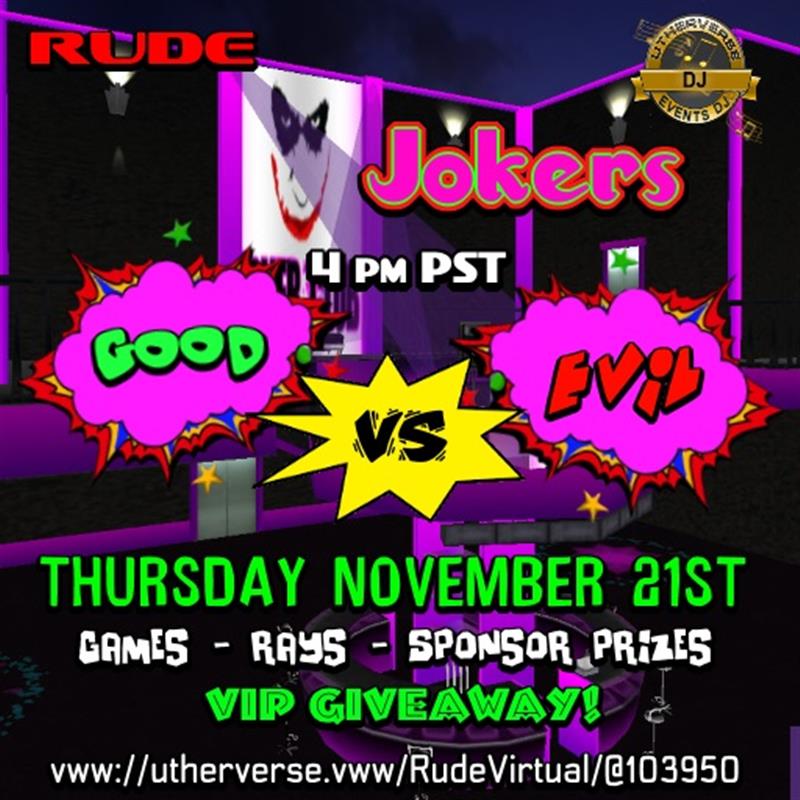 Check out
Red Light Center here
The number one
adult online universe