♥♪♫•*¨*•.¸¸♪♥💕💕The Future's So Bright!!💕💕♪♫•*¨*•.¸¸♥

It's a new year ~ better yet, it's a leap year! 366 days of opportunity! Let's celebrate the future!

💕What a way to end the day! 💕

Sooooooooooooo...........

✰*+*'*•.¸ 💕 Join the fun at Chapter House Social Salon as ♪♫•*¨*•.¸¸♪♥💕HoneyRyder💕♪♫•*¨*•.¸¸♥ brings her own special brand of eclectic tunes for you. And with M vs F strip trivia by our pixelated hostess, 💕♪♫♪💕Sweet_Cyn! 💕♪♫💕

💕🍹🍺🍻💕 Tonight's attire is seasonally unbalanced! 💕🍹🍺🍻💕

Monday, December 30th ~*~ 8 - 11 pm EST

♥✰*+*'*•.¸ Chapter House Social Salon ♪♫•*¨*•.¸¸♥

(vww://utherverse.vww/@137558/@1126558#Entry)

Home of WARP, Chapter House Radio! Real music for a virtual world!
Check out
Red Light Center here
The number one
adult online universe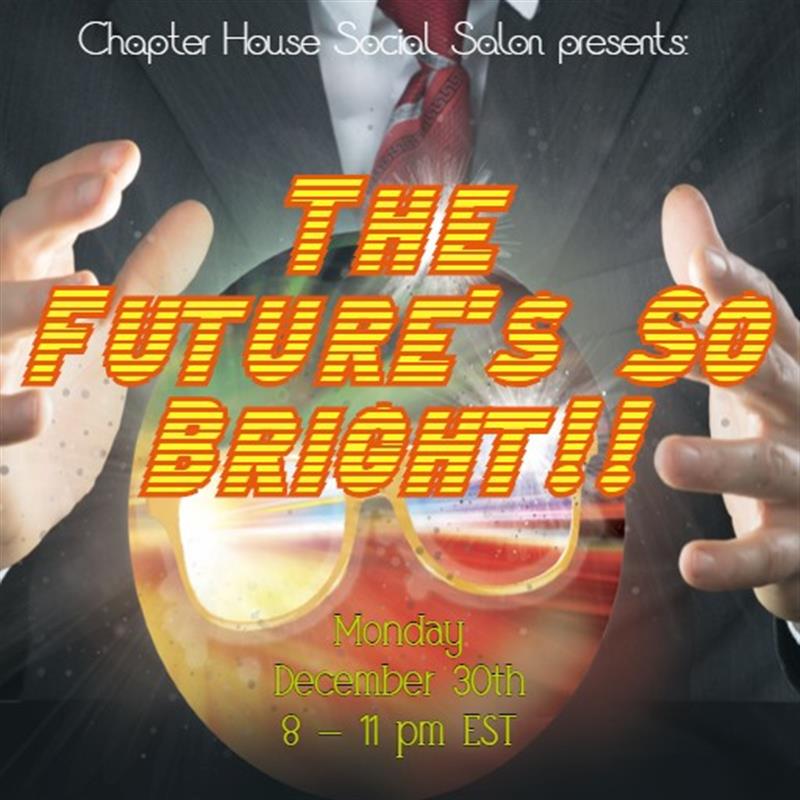 Check out
Red Light Center here
The number one
adult online universe